2022 Philanthropist of the Year Awards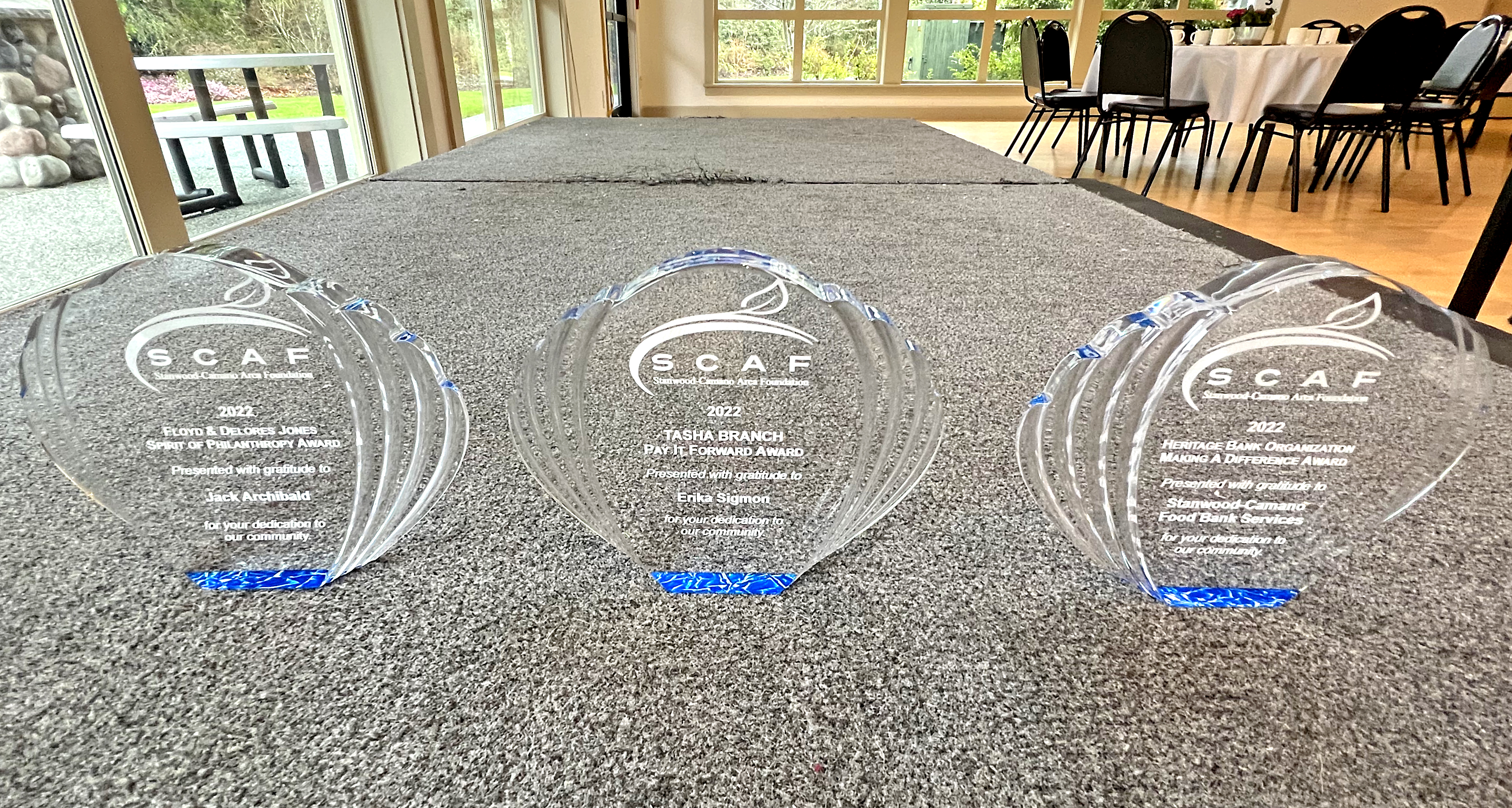 Spirits were high as SCAF celebrated their 16th annual Philanthropist of the Year Awards on Friday, March 18.
Breakfast was served by student volunteers from Lincoln Hill High School.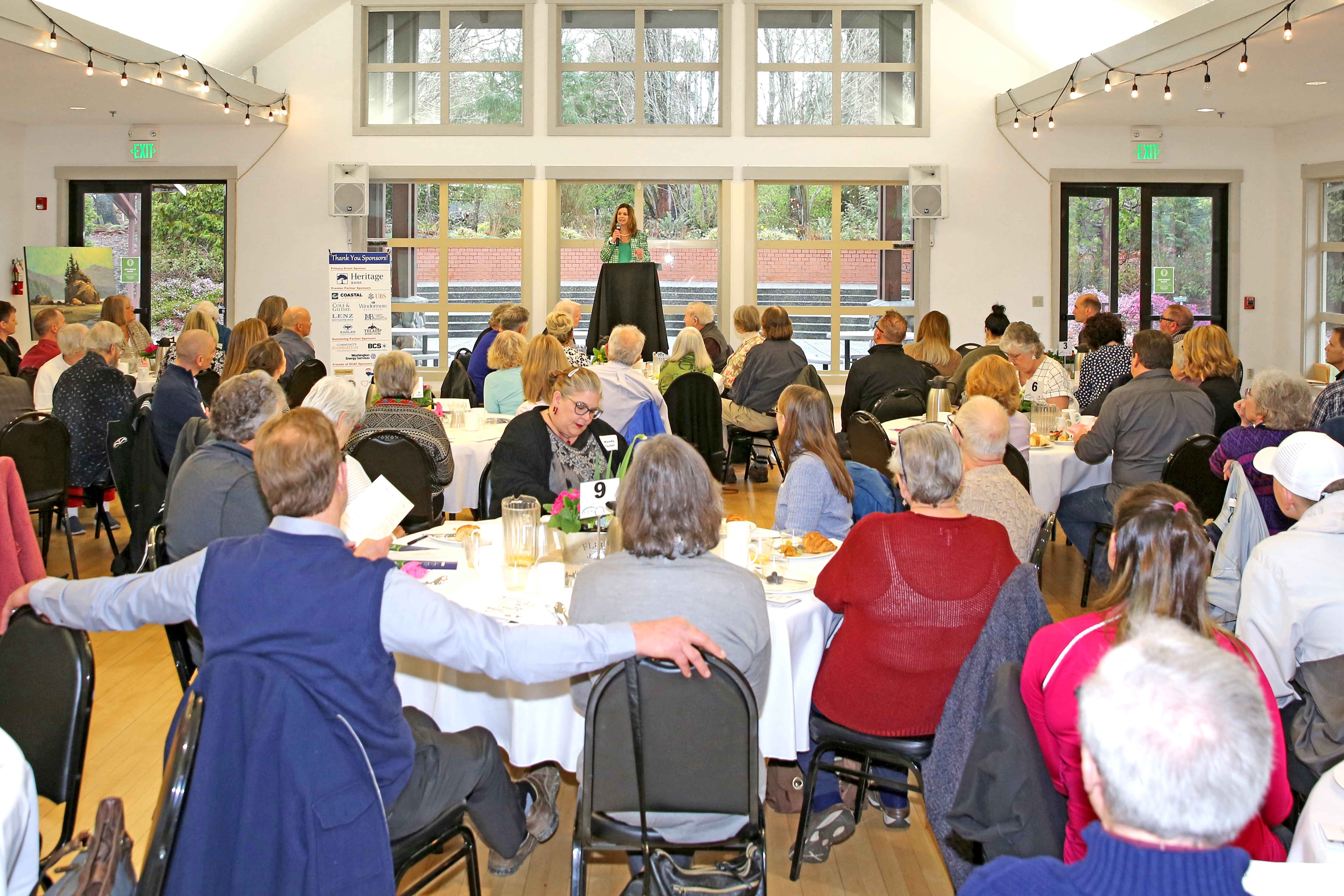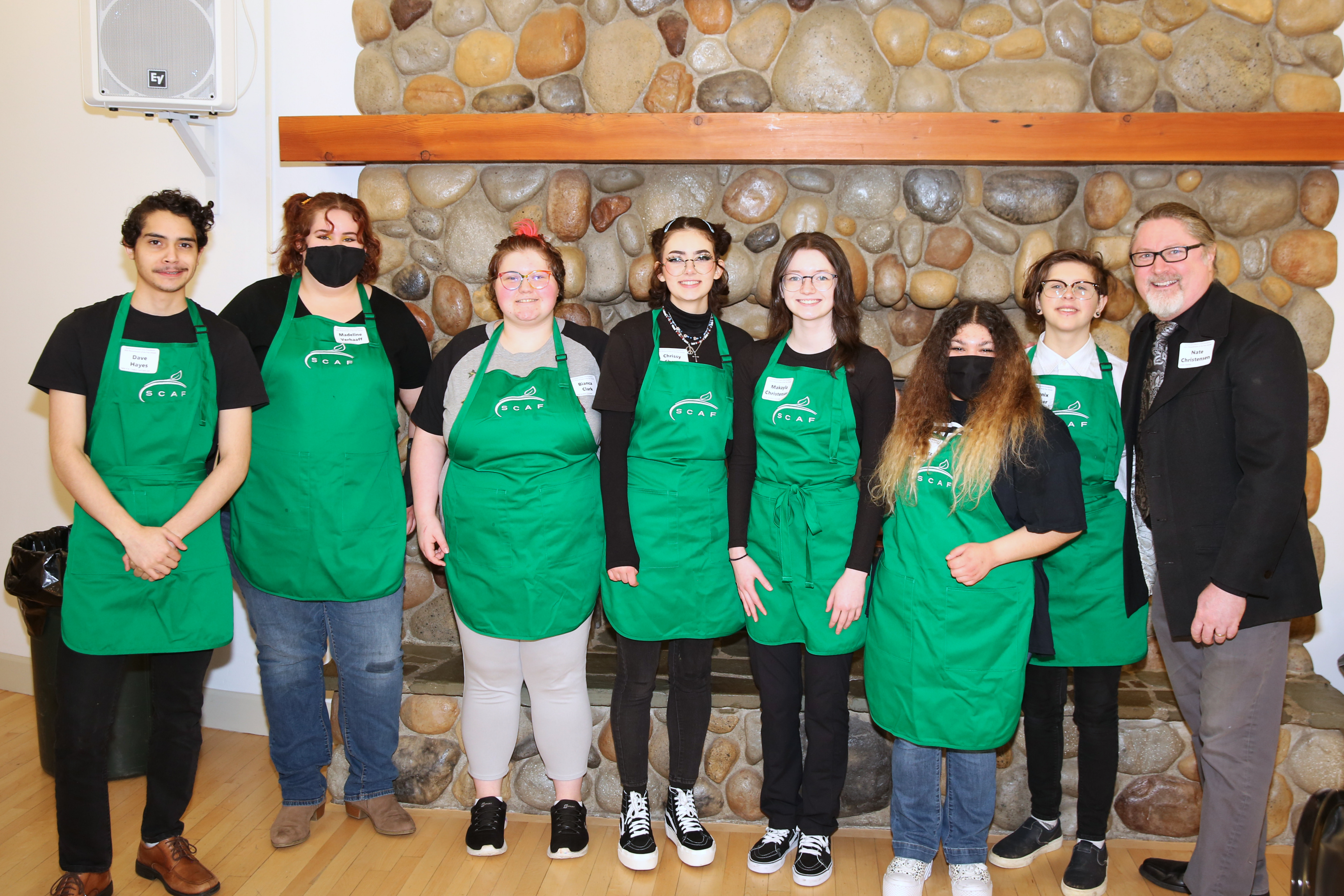 Stanwood Camano School District Superintendent, Dr. Deborah Rumbaugh, was the keynote speaker. She commented, "I am proud to be part of a community that gathers, rallies, unites; that cares collectively. I appreciate your willingness to lead the charge for giving back and giving to; you inspire me to continue to develop a mindset focused on serving others  and caring about the greater good."
Dr, Rumbaugh also quoted Karl Zinsmeister of the Philanthropic Rountable: "It's easy to overlook the fact that philanthropy doesn't just help the recipients - it offers profound life satisfaction to givers. It open avenues to meaning, happiness, and ways of thriving that aren't easily found otherwise."
The Stanwood Camano Arts Advocacy Commission gave Dr. Rumbaugh a beautiful painting by artist Jed Dorsey.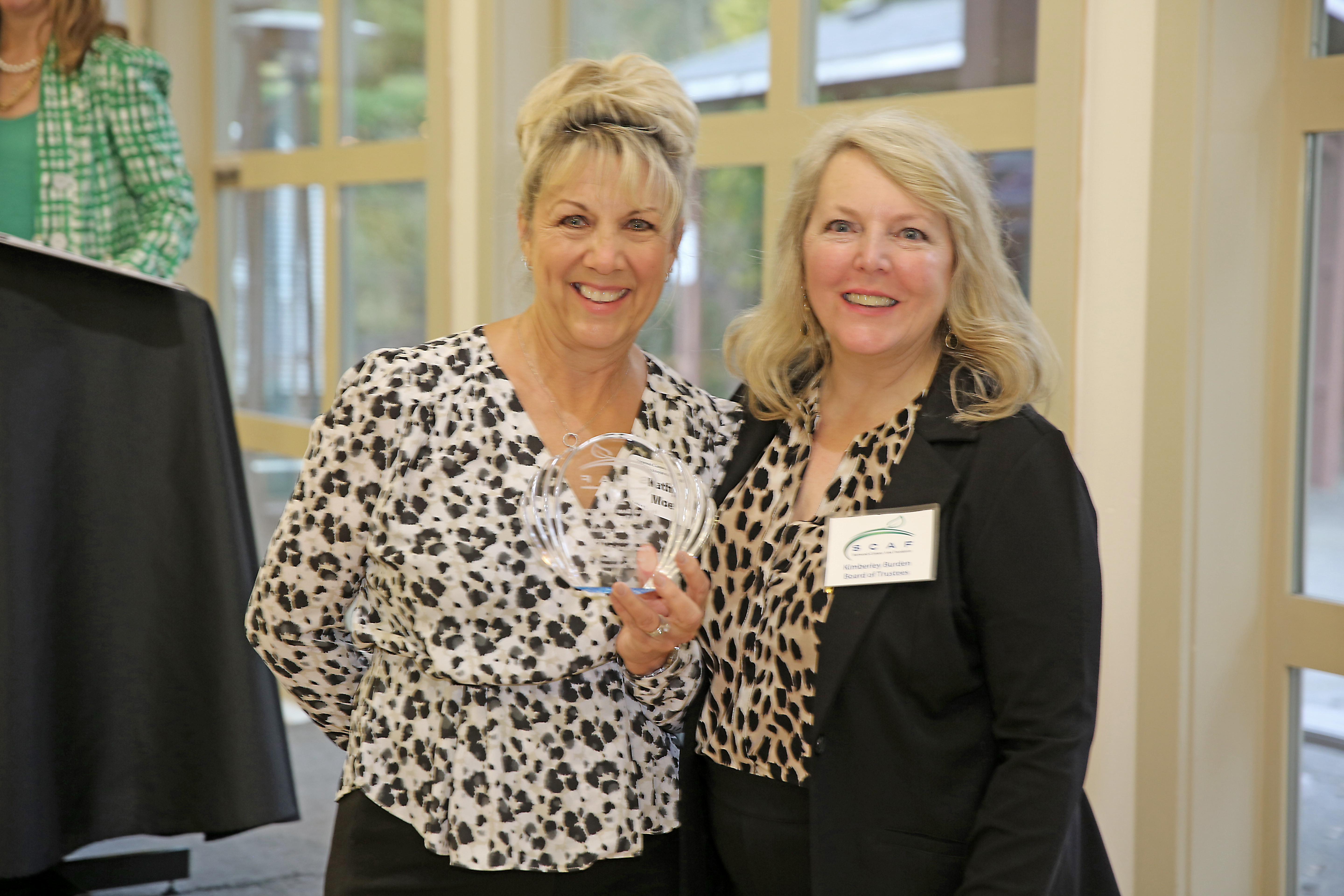 The Heritage Bank Organization Making a Difference Award was presented to Kathy Moe on behalf of the Stanwood Camano Food Bank for the way they were able to continue to provide service - even additional services - during the pandemic.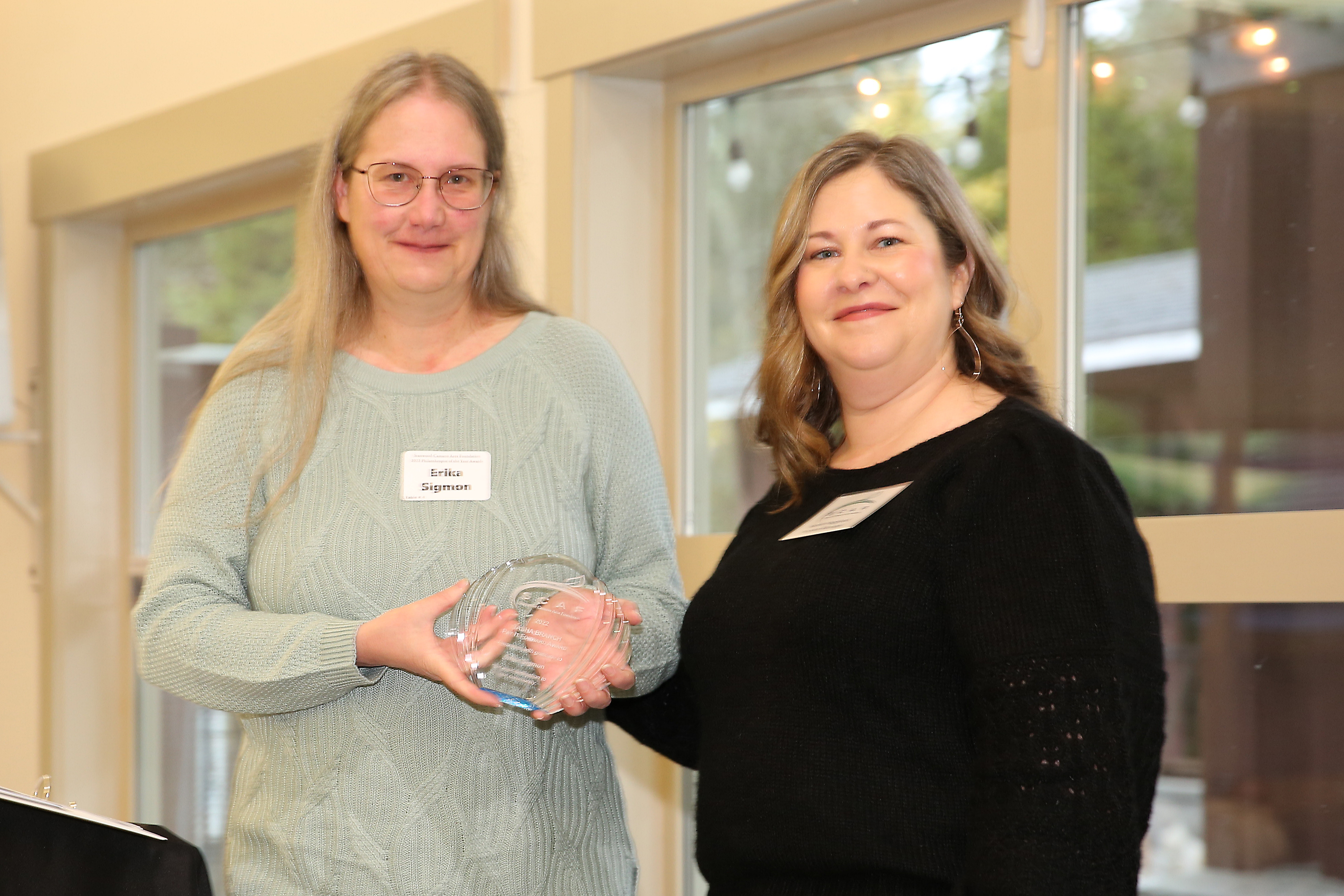 The Tasha Branch Pay it Forward Award was presented to Erika Sigmon for her decades of service with Kiwanis, Boy Scouts of America, and Mouracade Farm's support of the Food Bank. Erika models a legacy of volunteerism to her peers and the next generation.
The Floyd and Delores Jones Spirit of Philanthropy Award was presented to Jack Archibald - with a standing ovation. He was honored for his donations of stained glass murals to local buildings, free concerts of the South End String Band, caretaking of The Little Free Library, columns in the Crab Cracker, and the endless ways he makes our community a better place.
Thanks to all attendees for their support of SCAF and the impact made in 2021. Also, a special thanks to the sponsors of this event.