July 21, 2023 - The Stanwood-Camano Area Foundation (SCAF), is pleased to announce two significant changes within its leadership team. SCAF has hired a new Community Impact Director and promoted its current Director of Operations to replace the retiring Executive Director.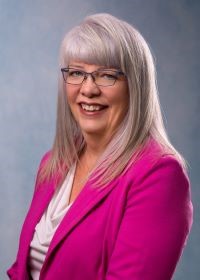 SCAF is excited to welcome Julie Vess as the newest addition to its team. With a wealth of experience in community development and a passion for making a positive impact, Julie brings a unique set of skills and expertise to further strengthen SCAF's commitment to enhancing the quality of life for residents in the Stanwood-Camano area. Julie most recently served as CEO of Lincoln Hill Retirement Community.
As the Community Impact Director, Julie will work closely with local nonprofits, government agencies, and community leaders to identify opportunities for collaboration and maximize SCAF's impact in areas such as community building, non-profit leadership, education, and philanthropic leadership. She will also play a pivotal role in developing and implementing strategic initiatives that address the community's most pressing needs, through the Making Life Work Collaborative. Julie Vess begins her new role on August 15.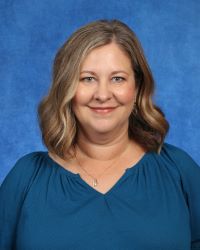 In addition to the hiring of the Community Impact Director, SCAF is delighted to announce the promotion of Natalie Hagglund to the role of Executive Director. With Natalie's extensive experience and deep understanding of the Foundation's operations, programs, and community relationships, she is the ideal candidate to lead SCAF into its next chapter.
As the incoming Executive Director, Natalie will build upon the remarkable legacy left by the retiring Executive Director, Bev Pronishan. Over the years, Bev has demonstrated exemplary leadership, dedicating herself to the betterment of the Stanwood-Camano area. 
The Board of Directors of the Stanwood-Camano Area Foundation expresses its sincere gratitude to Bev Pronishan for her unwavering commitment and remarkable achievements during her tenure. Under her guidance, SCAF has grown exponentially, supporting countless local initiatives and organizations that have made a lasting impact on the community. Bev retires from her position on August 31.
"This is an exciting time for the Stanwood-Camano Area Foundation as we welcome Julie Vess and congratulate Natalie Hagglund on her new role," said Dave Hayes, President of the SCAF Board of Trustees. "Their combined expertise, passion, and dedication will undoubtedly propel the foundation forward as we continue to support and uplift the Stanwood-Camano community."
The Stanwood-Camano Area Foundation invites community members, stakeholders, and partners to join them in extending a warm welcome to Julie Vess and offering congratulations to Natalie Hagglund on her well-deserved promotion. Together, they will further strengthen the Foundation's mission and ensure the continued success of the Stanwood-Camano community.